When one of your best friends comes to you to let you know that he's going to pop the question, your ears perk up. When he says that he wants to schedule a photo shoot as part of the "engagement festivities", your eyes widen. When you ask him the direction he wants to go with the shoot and he says, "do what you do", your muscles freeze up. No pressure, right.
About a week later, another good ole friend of mine named Bob let me know that he had a surprise for me. He had acquired a Welmy 6, a 1951 Japanese Brand Vintage Camera. I called Brooks and told him that I had an idea.
When he and Shakira showed up for the shoot they looked perfect! Considering I hadn't even told them the theme of the shoot, I was amazed by the outfits they chose.
I handed Brooks the Welmy 6 and told him that the theme of their engagement photo shoot would be a "Photo Shoot". Initially there was a puzzled look on their faces, but it didn't take long before they were in full bloom. Cameras in hand we headed over to a place that could certainly work with our vintage theme. The Atlanta Cotton Mill Lofts were built over a 40 year period beginning in 1881. The old solid iron doors, corrugated bricks, and original stair cases were the perfect backdrop. With the Welmy in hand, Brooks instantly transformed into a "professional photographer". As he gave Shakira instructions for mock poses, Kari and I quietly snapped away with our not so vintage Canon Camera.
Looking at these images makes me feel as if we teleported back in time to photograph something that actually is timeless -LOVE.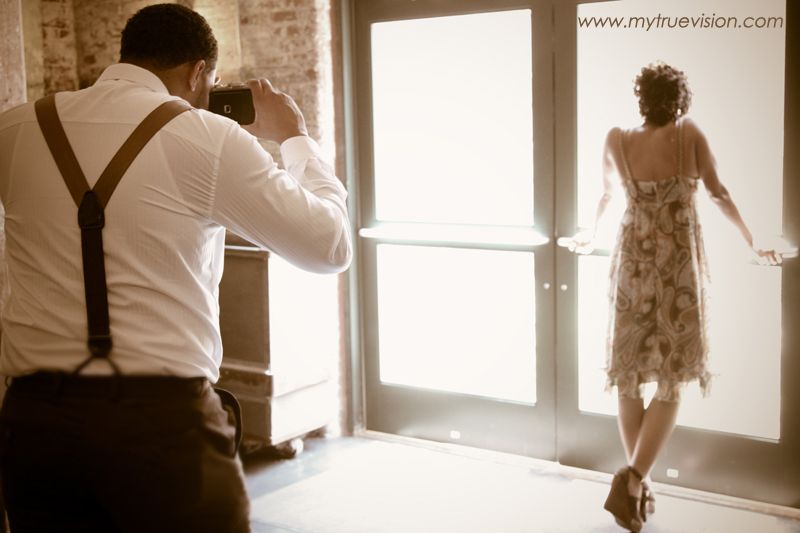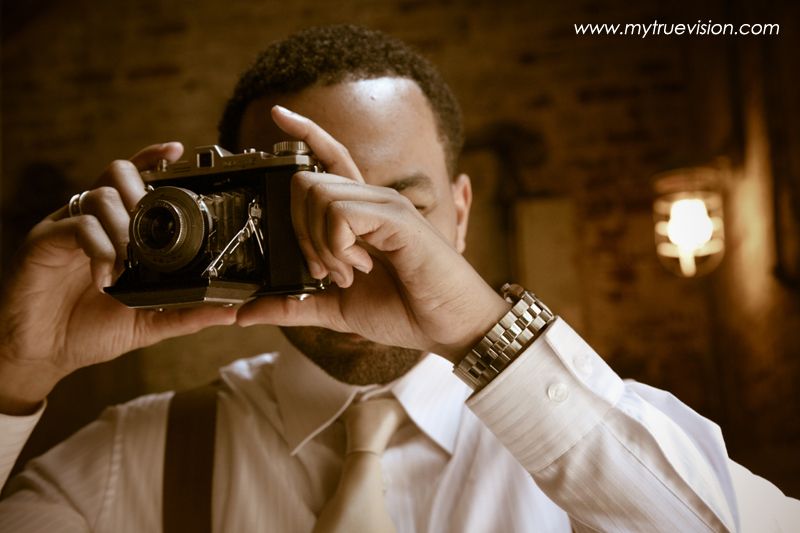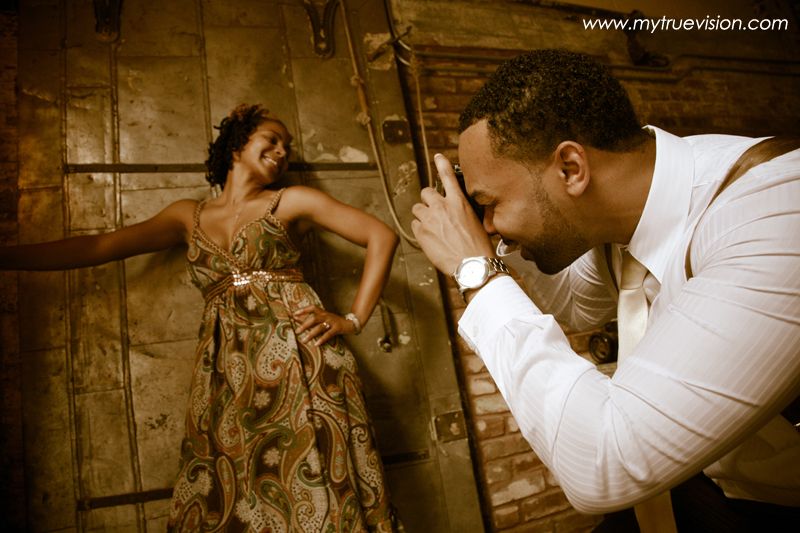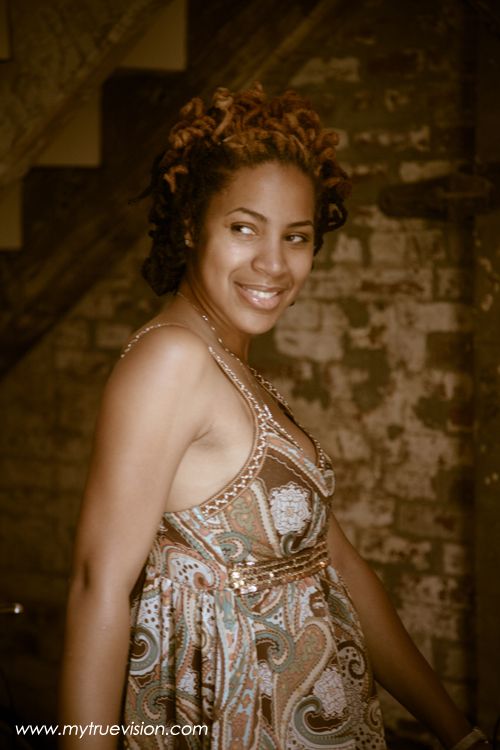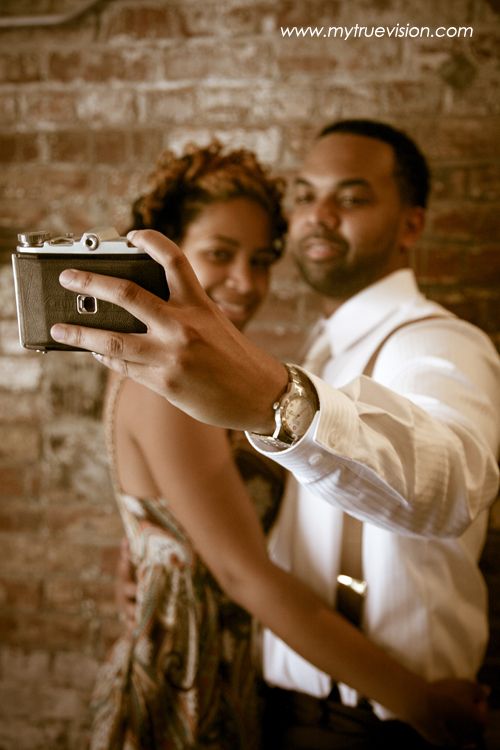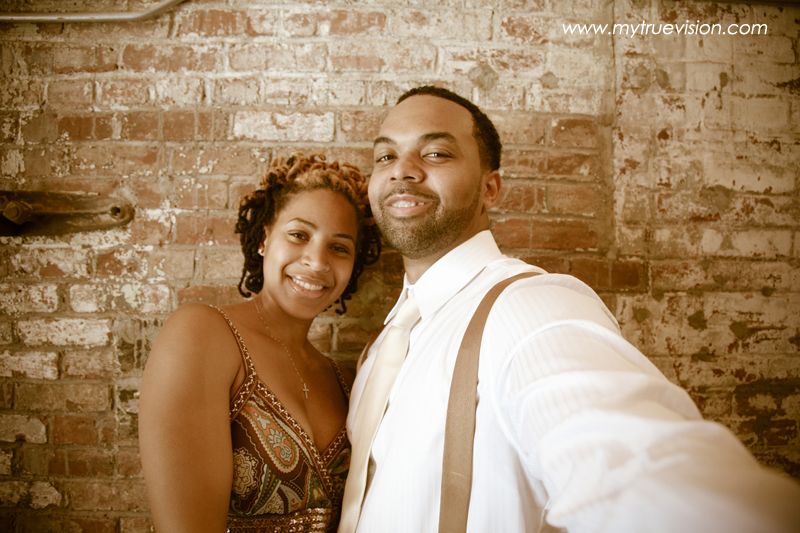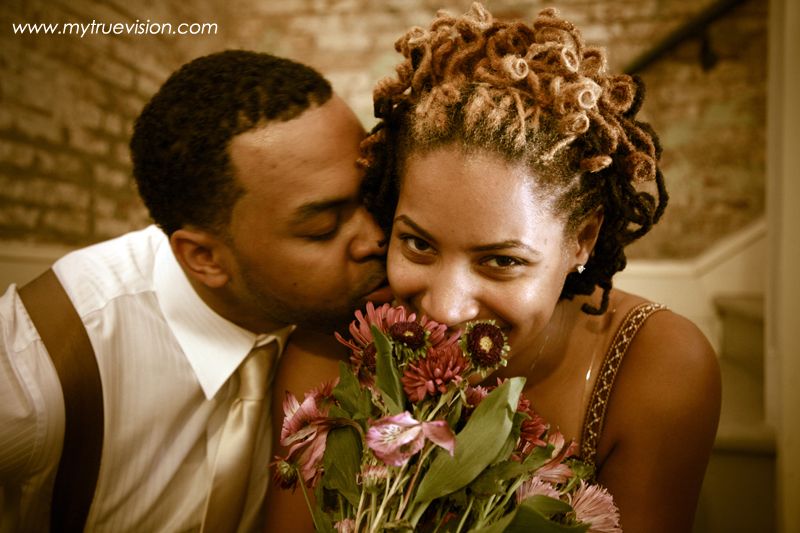 Photography of Brooks and Shakira by Kari and Carlton Mackey
My True Vision Photography |
www.mytruevision.com