Yesterday I celebrated my birthday and received a tremendous amount of love from friends and family through Facebook messages, e-cards, snail-mail cards, phone calls, text messages, handmade gifts, jewelry from South Africa, lunch at Surin, vintage gifts, new clothes, a weekend at a mountain cabin, and a fabulous dinner with Carlton. I could not have asked for more and I am truly appreciative of the many forms of love shown by my nearest and dearest. And even though it's not always the best idea to single out a certain gift as the greatest or most memorable, there is one in particular I'm dying to share.

Right at midnight on the start of Monday, March 15th, Carlton received an email from our good friend and amazing photographer, Loni Schick. The email contained links to the photos from a shoot Loni did of me and Carlton just weeks before. Conceptualized by Carlton, executed, captured and made ridiculously fresh (edited) by Loni, these photos took my breath away. Loni captured the essence of everything that is the two of us: funny, serious, creative, artistic, playful, loving, funky, and downright silly.

Thank you Loni for being an incredible artist and an awesome new friend. Thank you Josh for the moral support during the shoot (and taking care of Disco Ernie). And thank you Carlton for determining the Atlanta City Fair as the one and only spot to make this all happen (and of course for loving me unconditionally through birthday after birthday). These photos started my 33rd off right!!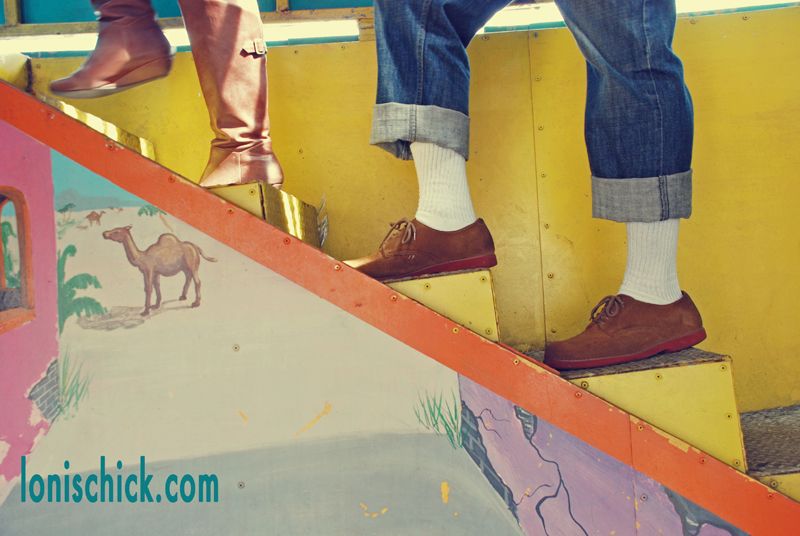 Share
More Images From A DAY AT THE FAIR coming soon!